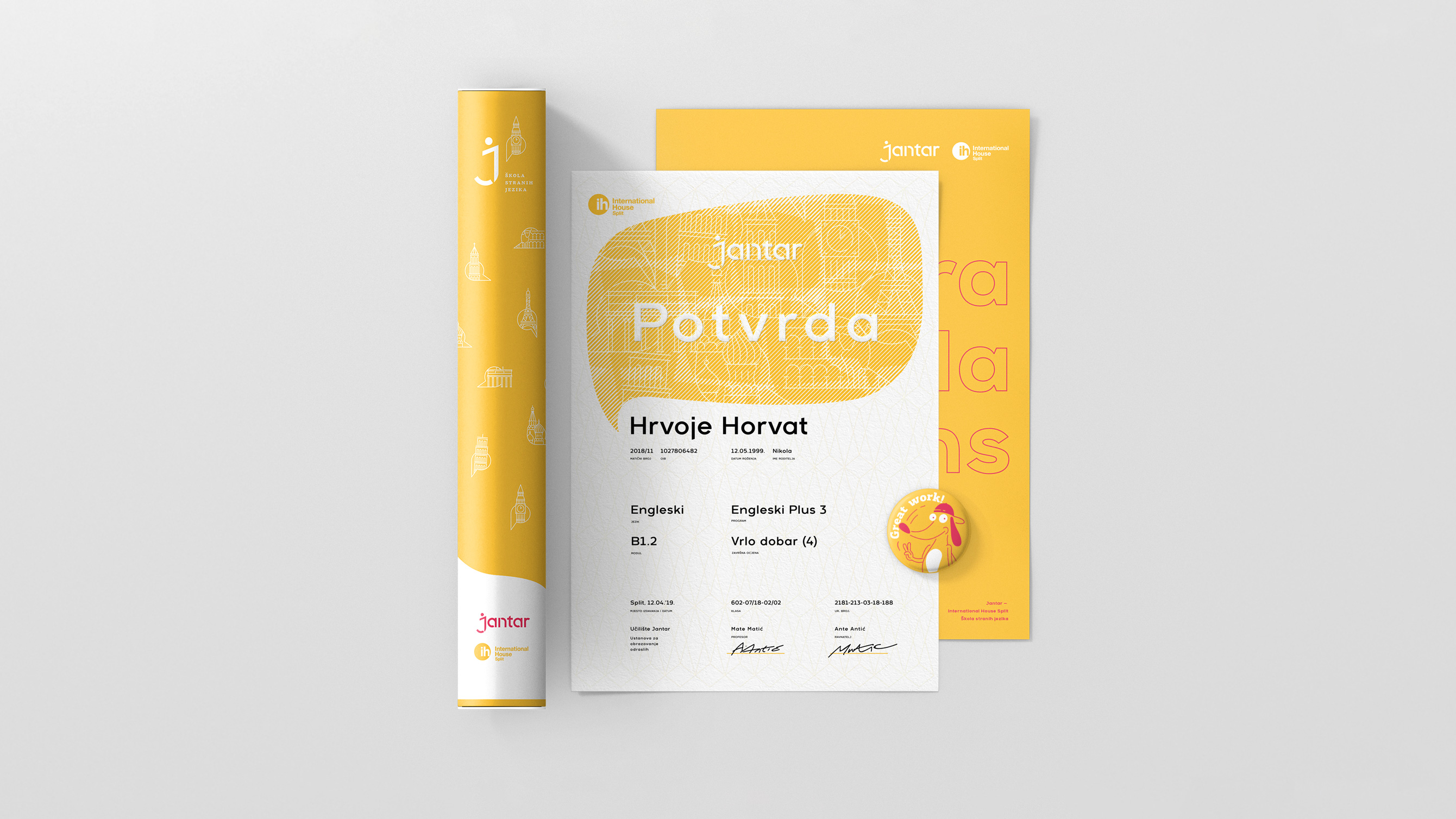 Role
Branding, Digital, Print
Jantar – International House Split is one of the largest and most successful language schools in Croatia.
Beta & Co was tasked with developing rebranding strategy and establishing new communication channels. Our goal was to modernize the logo while somehow maintaining recognizable yellow color and characteristic shape of company's initial (letter "J").
Along with primary and secondary communication channels, rebranding also included design and development of a mascot, which we named Amber (Eng. for Jantar). Mascot represent a new communication channel for specific target group, school's young learners, a key demographic group for sustainable business.