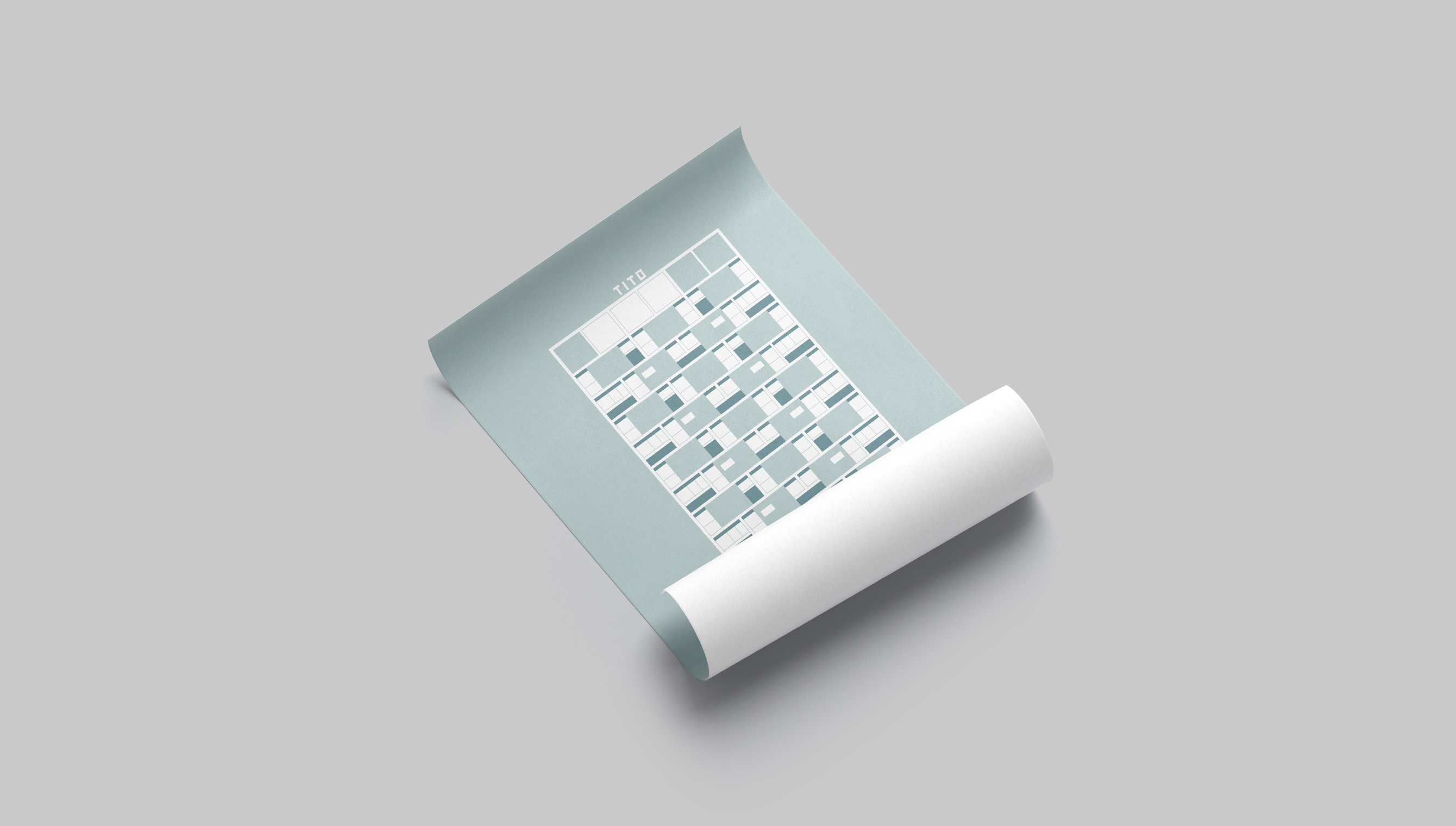 Posters created for the exhibition "Graphic decoding of architecture", exhibited in the gallery Ctrl+Z from 8-22. of April in Split, Croatia.
Through this exhibition of posters, Ivan Milas presented us some of the anthological works of Croatian modern architecture. Buildings were analyzed and interpreted through detailed drawings of facades, carefully selected elements are highlighted and their partial reduction allows a clearer reading of the geometric composition of the facade. Such delicate and meticulous graphics allude to the fragility of these masterpieces of modern architecture and subtly point to their sensitivity and impossibility of resistance to later devastation and neglect.
Works in order: Vinski podrumi Dalmacijavino - Stanko Fabris, Dom Kulture - Ivo Vitić, robna kuća Prima Trogir - Antun Šatara, Palača pravde - Stanko Fabris, neboder na Glavičinama - Stanko Fabris, neboder Pomgrad - Vuko Bombardelli, dječji dispanzer - Dinko Vesanović, Split 3 - Dinko Kovačić i Mihajlo Zorić, svjetionik Pomorac - Ivan Carić, stambeno-poslovna zgrada na Bolu - Ivo Radić, neboder i depadansa Doma armije - Ivo Vitić, neboderi na Spinutu - Ivo Radić.